To use a recruiter or submit on your own?
How do you select a recruiter you can trust?
When it comes to changes in your career, you want the best possible chance to get in front of the hiring professionals of the positions that will maximize your potential the most. To do this, you need inside information that is impossible for you to gain on your own.
So often I hear complaints from candidates about recruiters and agencies that have failed them. I am sure that I have failed some along the way as well. The truth is that recruiting can be a "dog eat dog" industry; one of fierce competition in which people are willing to harm each other in order to succeed (per definition). Since recruiters make money when they make a placement, this can be at your expense if the relationship is not managed properly. But with the right knowledge and tools, a good recruiter can be as loyal as the best dog you've ever owned.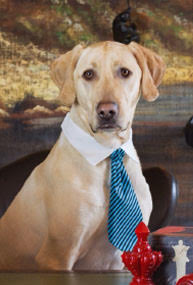 Meet Ezekiel.
I have owned several dogs, but this one is extra special. He is so soulful. I am certain he understands everything I say to him and I am always touched by his attentiveness and genuine concern for everyone he meets. I often think about how unconditionally he loves and what an example dogs are to humans. He has taught me a lot about relationships and in particular, a few of his traits are particularly applicable to the recruiting industry.
Dogs Sniff Out New Opportunities – It's in your best interest to sniff out new opportunities, even if you are happy where you are.


Don't shortchange yourself. Knowledge is powerful. Know your market and what may be available to you at all times. It's just plain smart and good business for you to keep your options open with a full understanding of different viewpoints, objectives, and pros and cons to determine the best path for yourself. The most optimal time to do this is before you actually need to.

Dogs Trust Their Instincts – You have instincts, too.


Gather information on all the recruiters under consideration, look at their recommendations from others like you, and have candid conversations with them individually. Do NOT give your resume to anyone until you are certain you feel comfortable working with them and that you can trust their knowledge and motivation.
Dogs , especially Zeke, are loyal to the bone –  You deserve a loyal dog and a loyal recruiter.
When you do your homework and align yourself with a reputable recruiter you can trust, you have nothing to lose and absolutely everything to gain. I am willing to earn your trust. This paper is my first step. I strive to be like Ezekiel every day, and I want to represent candidates who are like-minded.
Please fill out the form below to receive an instant email with all the information you need to make informed decisions regarding the legal recruiting industry. This information will give you a comprehensive overview that will enable you to make decisions about what is available to you and what is best for you. This is proprietary information and could be considered controversial to some parties; I ask that you use this White Paper for your personal information only and refrain from sharing it with anyone else. The purpose of this paper is a good faith effort to educate you so that you are armed with information about an industry that can benefit you if you are aware of how it works, and even more so, how to make it work for you!
In order to receive this information, you must fill in all fields below:
This form is currently undergoing maintenance. Please try again later.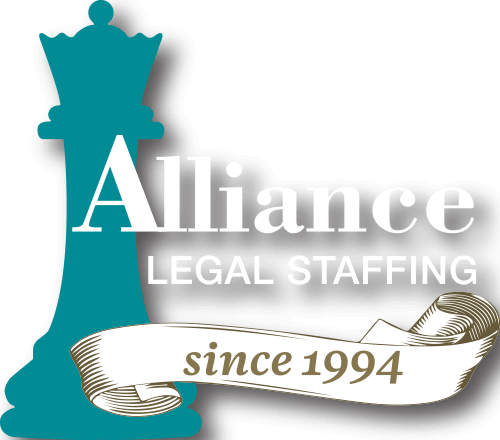 Alliance Legal Staffing is a Certified Women and Minority Owned Business Enterprise.
You be You, We'll be Us
Alliance Legal Staffing is a faith-based organization but we do not push our beliefs onto others. We are accepting of all people as individuals regardless of age, color, disability, ethnicity, family or marital status, gender, national origin, race, political affiliation, sexual orientation, socio-economic status or religion. We state that we are a faith-based business to communicate the core of our convictions and what drives our decisions and processes. We have a genuine love for all people and strive to serve them according to our core values and their best interests. We share these convictions publicly to keep ourselves accountable and to remind us daily of the importance of our words, the way we treat others, and the way we conduct ourselves and our business.