Testimonials from our beloved clients and candidates
Shannan is the most caring, honest, straightforward, friendly professional I have had the pleasure to meet. She is passionate about helping candidates fulfill their career goals, and is dedicated to coaching them through the job search process. She is a great listener and truly takes the time to understand the needs of her candidates.
Shannan…..she is a bit of a force of nature. I was very happy where I was working when I received an email from Shannon; at first I wasn't going to respond. However, I decided to talk to her and to see what the market was really doing. I'm SO glad I did. She worked tirelessly to get me into a position that was a game changer for me. She is a true advocate and has her finger on the pulse of the market. Even if you aren't looking for a change, you should talk to her…you just never know how she may help you too.
I moved here from Chicago a few years ago and worked for a couple of companies in permanent positions. Awful experience. When I met Shannan I was only looking for temporary positions, being terrified of working in another toxic environment. She promised me that she knew her clients well and put me at ease. Called me up one day and said she had a great opportunity and she knew I would be a great fit. I reached my third anniversary with this company and absolutely love coming to work every day! I am so grateful to Shannan to have taken the time to know me and know her clients to match them up perfectly. From a temporary position that she knew would grow into a permanent position, Shannan is the best recruiter I have ever worked with.
I contacted Shannan almost on a whim because I was "kicking the tires" regarding a return to work as a paralegal after a long absence to raise children. To my surprise, Shannan was interested in speaking with me directly instead of referring me to an assistant.
She immediately began by asking what type of position I am seeking and how she could be of service to me. I was thrilled that she took the time to give me an excellent read of the current market–trends, available jobs, etc. She was also invaluable in giving me guidance about the best ways to update my skills.
The fact that she was genuinely interested in me and gave me her undivided attention, regardless of whether she ultimately places me in a position, really resonated with me. Also, I feel confident because now I have a plan in place to move forward, and I know Shannan will be there to assist me each step of the way.
I encourage anyone in the legal field to consider connecting with Shannan, even if you have no plans to enter or reenter the legal field or change positions at this time. It is always great to have an established contact with a top-notch legal recruiter. Give Shannan a call today–you will be glad you did!
I cannot say enough good things about Shannon. My life changed when she went to bat for me. I know that sounds like overkill, but I said what I said. My mid-level legal career had stalled. I was bouncing around small firm to small firm, trying my very best to find stability and a good fit. Shannon reached out to me about an opportunity that she was working to fill. 4 days later, I had a job offer at the type of regional firm I DREAMED about during law school. Shannon is straight-forward and candid, and her attention to detail is incredible. In every interaction, I could tell that she cared not just about filling a role, but finding the BEST fit between employer and candidate. I did not know recruiters like this existed! Cannot highly enough recommend!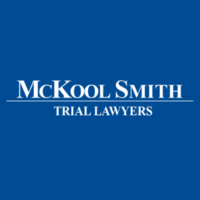 Principle placed by Alliance Legal
When I spoke to Shannan and Alliance, I was not looking to make a move. I was happy at my previous firm. But, Alliance came to me with an opportunity at a fantastic firm–the kind of opportunity I just could not pass up. I met personally with Shannan and another of her recruiters. Alliance listened to my goals; they pooled their resources to get me an interview; and they gave great, practical advice that I am sure helped me secure a new position. Throughout the process, the Alliance recruiters advocated on my behalf. I am fantastically happy in my new position, and incredibly grateful to Alliance.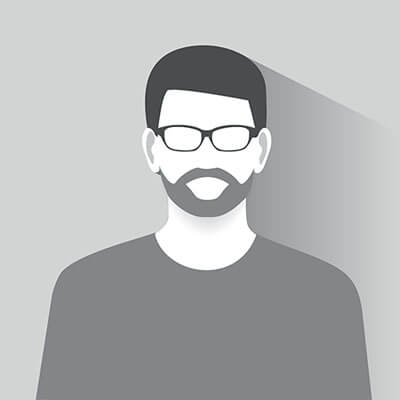 I have been working as a contract attorney performing eDiscovery for approximately 8 years. I feel like I've worked for all the agencies, and for the most part, they are all the same. The pay is comparable, some bring in breakfast on Fridays, some do pizza on project kickoffs. Nothing derogatory about any particular agency or the industry as a whole, but it's back office legal work. Working for Alliance Legal/Shannan Humphries was a breath of fresh air. The project was everything contract attorneys have been asking for, remote work (pre-Coronavirus) and completely flexible with no core hours. This is not to say there were no responsibilities or expectations, but outside of the occasional teleconference, we were allowed to manage our own schedule and workload. Shannan did not micro-manage us, once she knew she had assembled the right team and introduced us to the client, she allowed the relationship to flourish. This is not just a testament to Shannan, but the clients she attracts. The icing on the cake was the surprise Tiff's Treats! Thanks Shannan!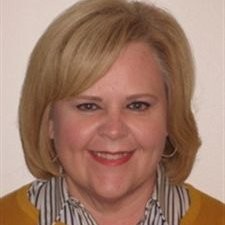 "Shannan has been providing legal staffing for me for many, many years. She provides top-notch candidates that exceed our expectations. She is keenly aware of our work environment and understands the importance of finding candidates that can perform at the level we need, but also "fit-in" well with our existing staff and attorneys.
I am always amazed how quickly she is able to provide strong candidates and how she exhausts all avenues to ensure the right candidate walks through my door.
It's what makes the difference from a good staffing agency and a great staffing agency…. and Alliance is just that, a great staffing agency."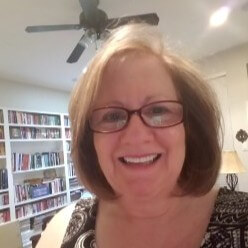 "I've known Shannan for a while and know that she has an extensive network with law firms and various companies in the DFW area, so I contacted her earlier this year when I was considering making a career move. I sent her a current resume and we reviewed my background and experience and the types of positions that I would be interested in, including my expectations regarding compensation and benefits. She was very selective in the positions that she presented and she wasn't going to try to "sell" me on a position that wasn't a good fit. She soon found a really good position with a prominent law firm, but there was a business conflict with the Company that I worked for at the time, so that position wasn't an option. I was just biding my time and waiting for the right opportunity, but it had to be something special. Within a couple of months, Shannan contacted me and said that she believed she had found the perfect position for my background and experience. She is very intuitive and knew that I would be a good fit for the position. She sent me the job description and it was exactly in line with my background and experience. She set up several interviews and I was offered a great opportunity with a small North Dallas law firm as a Senior Real Estate Paralegal. I love the location, the atmosphere and the work that I am doing. This job is a great fit for me and I no longer dread Mondays. As a bonus, I have a great Boss! During this process I felt like Shannan had my best interests in mind and that she really cared about me and my career goals. It was a great feeling and a relief to have such an experienced, knowledgeable and supportive advocate on my side; while at the same time she made sure that the expectations of my prospective employer were also met. I highly recommend Shannan to legal professionals who are interested in making a career move and to law firms or companies who are seeking qualified legal professionals."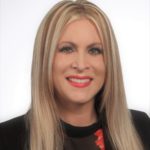 "I have been working with Shannan for many years and she is without question, the best recruiter I have ever used.  Shannan goes over and beyond in helping me find the best candidates.  She takes the time and care in getting to know the people she is referring.  Her personal touch is what makes her special and stand out over the rest.  Due to her superior methods, I can trust she is giving our firm quality candidates.  We have been very happy with the permanent placements and temporary help she has provided to us."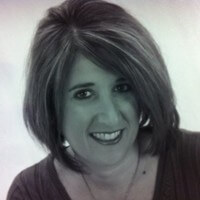 "Shannan is the most caring, honest, straightforward, and friendly professional. With over 25 years of experience, Shannan is a top notch legal recruiter who is very well connected and very well known for her expertise and reliability. She gives you the tools that you need to ensure that you are chosen and have a successful interview. She did a great job helping me understand the position and in making the right decision without pressure. She is with you from the start of the process to the end. I have been very happy with her results. I highly recommend Shannan as someone to know and to do business with."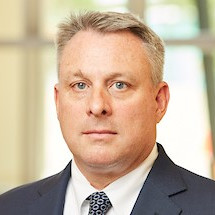 "Shannan did a great job of understanding our needs and then identifying people who would be a good fit. She was responsive and a delight to work with. I would not hesitate to call her again as need arises. "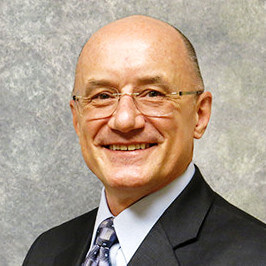 "I've worked with numerous recruiters over the years and Shannan is by far the best. She "cold called" me about an opportunity she thought I would be interested in. We met for coffee and right away I knew that she was working for me. She gave me great coaching and advice throughout the whole process and I couldn't be happier with the results. I've worked with many recruiters where it was clear that I was just a number. With Shannan, her priority was me getting the position. I would recommend Shannan to anyone in the legal profession."


"Our firm has used Shannan's services for hiring contract attorneys numerous times. IF we ever had a problem she was quick to solve it. The screening she did on the candidates was awesome – very few can say this. I highly recommend her!"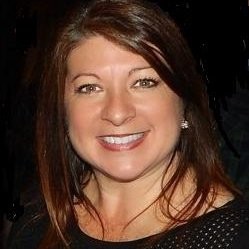 "Shannan has a gift in being able to match candidates with clients. She makes you feel comfortable as soon as you meet her and then all of a sudden talking about your weaknesses to a total stranger is somehow easy. I decided to go back to work in legal on a Thursday, had an email from Shannan on Friday, met for coffee Saturday and she placed me at a wonderful firm on Monday. I couldn't be more pleased. Thank you Shannan."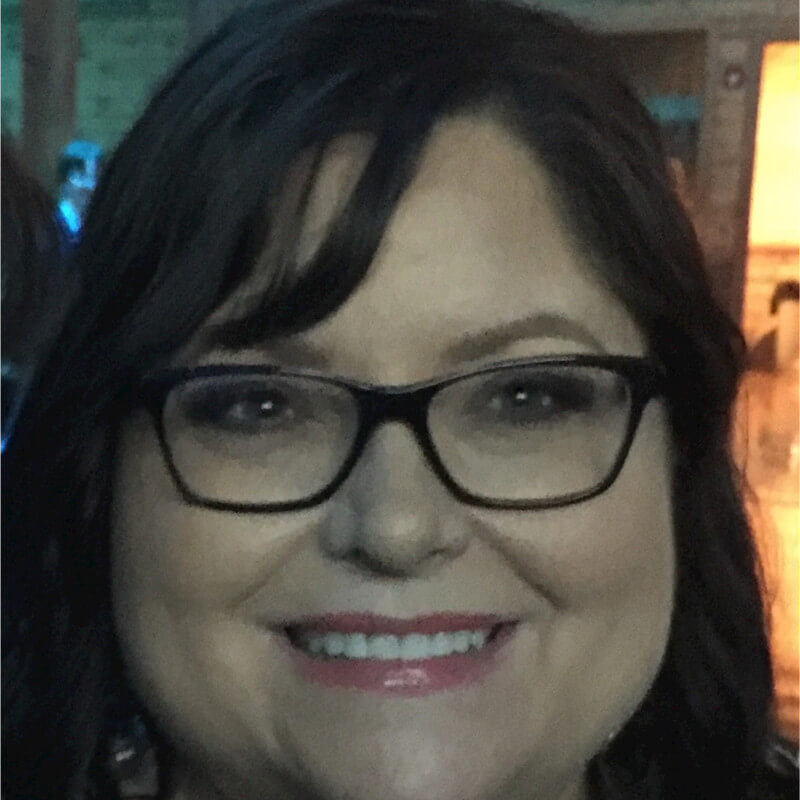 "I called Shannan with a need for 2 contract paralegals to start immediately for a complex litigation project. She very quickly set up several interviews with qualified applicants. Shannan understood exactly what we needed and did not waste our time by sending unqualified applicants, was very professional, followed up to make sure all was well. I would HIGHLY recommend Alliance Legal Staffing for all of your staffing needs."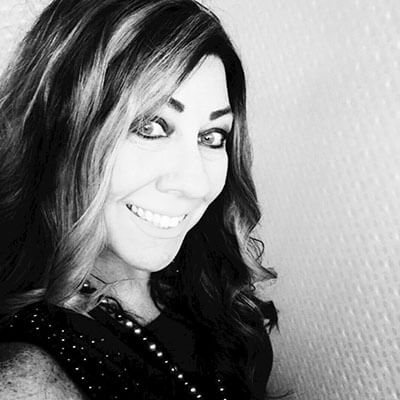 "As a Paralegal for over 18 years now, Shannan popped into my professional career somehow /someway when I needed her most ( I forget how we met 🙂 ) however, what I will not forget about Shannan, is her true passion for people. She has a genuine heart and she not only wants to place you in a great position, but she wants that position to be GREAT fit for you!!! She listens and cares- those qualities in a Legal Recruiter today, are virtually non-existent in today's marketplace. Thank you Shannan for not only your assistance in placing me in a GREAT FIRM but, for truly caring about me and showing that through your actions! Thank you Again- Sincerely, Dana O."


"I had the privilege of working with Shannan for several years while working in Dallas. She is professional, considerate, very personable and goes the extra mile to find the right person for your organization. She takes time at the beginning of an assignment to find out exactly what skills are needed and screens potential candidates to make sure they are a good fit. She has a great reputation in the business and is always a pleasure to work with."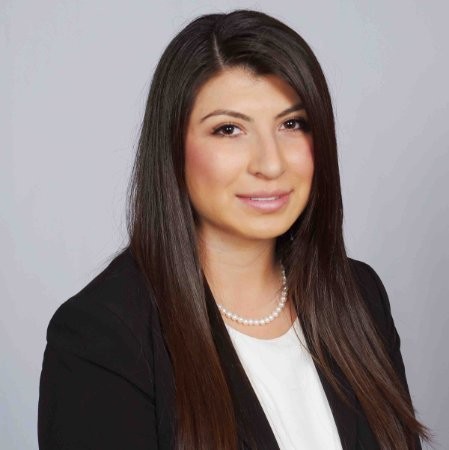 "Shannan was wonderful to work with in helping me get back into the legal field! She was always reachable, answered all questions and helped me highlight my job skills. I would recommend Shannon to anyone looking for a legal recruiter. Thank you, Shannan!"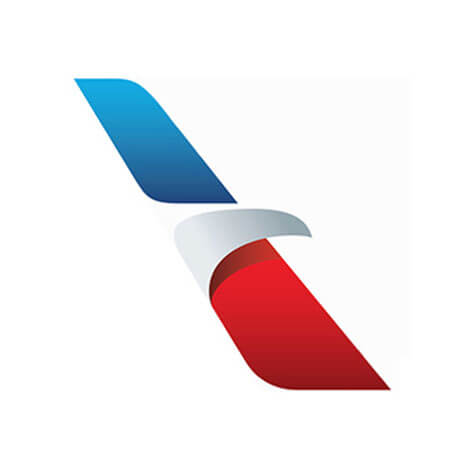 It is with sincere enthusiasm that I provide a strong endorsement for Alliance Legal Staffing as a vendor of contract paralegal support.
I am the Manager of Administration for the Legal Department at American Airlines. My responsibilities include overseeing the relationship between Alliance and AA. Our association with them dates back to 1994 – at that time five different agencies were providing support to us. Today Alliance supplies AA with all of the contract paralegals that work in the Legal Department. This shift is a testament to the dedication and loyalty that Shannan Humphries has exhibited throughout our relationship.
I believe that agencies providing contract legal support compete in three arenas: supply, price and professionalism in managing the relationship. We have found that most agencies can find an adequate supply of competent paralegals. The smart ones typically will not get beaten on price (assuming that the rates we set are fair). The best ones, however, excel in managing the relationship – and this is where Shannan distinguishes herself from the competition. Among the many ways that Shannan and Alliance outperform others in managing the relationship are:
Responsiveness: Alliance has an excellent track record with AA in coming up with last minute solutions to our problems. If we page Shannan after 6 p.m. we are confident that she can have people lined up for us at 8 a.m. the next day.
Understanding our needs: Over time Alliance has developed a unique sensitivity to our requirements in the area of contract paralegal support. If five people are sent to interview for a project, most likely all of them are strong candidates. It is very rare for Alliance to send us someone who is either under-qualified

or

over-qualified for an assignment.
Dependability: Last Winter another agency had two people walk off the job at lunch – practically without notice. This has never happened with anyone that Alliance has provided – furthermore, Alliance filled the spots for us the next day.
Attention to Detail: As a very structured, somewhat bureaucratic organization, we require our vendors to comply with certain billing standards / formats that are difficult for some agencies to meet (hard to believe, but true). We have other procedural requirements which, if not considered, can cause us problems down the road. Alliance "jumps through our hoops" to make life easier for us.
Ultimately, what we want from our provider of contract paralegal support is excellent service at a fair price with no crises or difficult issues to resolve. I consider a relationship with a vendor to be operating perfectly when we never need to have a meeting. Alliance meets and surpasses the criteria set forth above.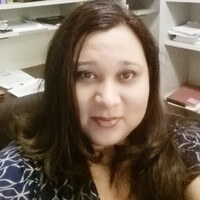 "Shannan is not your typical recruiter. She takes the time to get to know you and understand the position you currently have, and what your ultimate goals are for any future endeavor. She strives to find positions that meet your goals and expectations. Shannan goes over and beyond to provide you with as much information necessary regarding prospective opportunities so that you may make an informed decision. She is trustworthy and honest and your best interest is always at the forefront. I highly recommend Shannan to anyone who is at the crossroads in deciding when to pursue a new employment opportunity. I met with her long before she placed me and was able to build a relationship with her first. She won't pressure you and is happy to give you advice and be a resource for you even if you aren't ready to leave your current position. Meet her – you'll be glad you did!"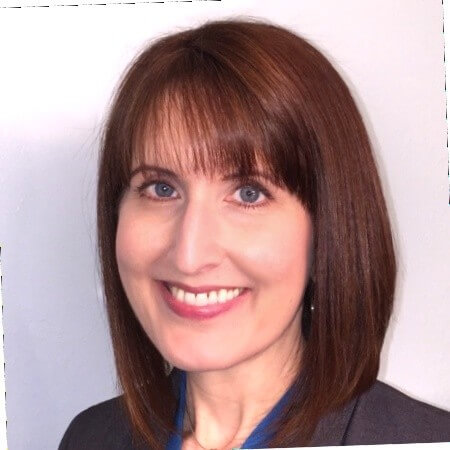 "Shannan is one of the best legal staff recruiters in Dallas. She didn't blanket the airwaves with my resume. She didn't try to cajole me into interviewing for positions that didn't align with my goals. She took the time to meet with me, listen to me, and learn about my interests and abilities. Then she used her talents, skills, and connections to present me for the right position and firm. Both the firm and I are very pleased with the match! Thanks to Shannan, I'm off the market, but I would recommend her to anyone who is looking for their next opportunity on the Dallas legal scene."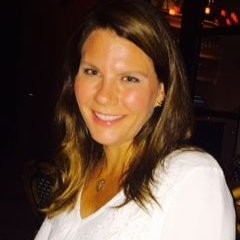 "Shannan and I met in February of 2018 when I was considering a move. When I met with Shannan I was very clear that I was not interested in moving to just any position…it had to be the right position. Shannan never pressured me into taking a position I was not onboard with and told me that should would find me the right position. In August, Shannan contacted me to let me know she had a client that had a paralegal position opening and thought it was the right fit. I ended up taking the position and am very grateful to Shannan for working with me over six months. Shannan is very personable and really cares about finding the right fit. I would recommend Shannan to anyone looking for a career move/job change."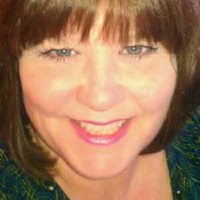 "Shannan is an absolute professional when it comes to matching applicants and employers, and does it with efficiency and amazing accuracy. I am very pleased with her efforts and the excellent placement she secured for me. Thank you Shannan!"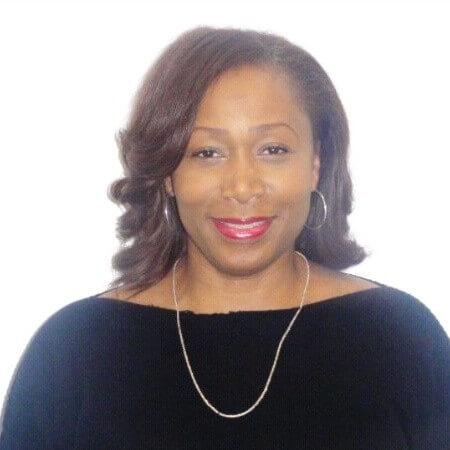 "Shannan is the most caring, honest, straightforward, friendly professional I have had the pleasure to meet. She is passionate about helping candidates fulfill their career goals, and is dedicated to coaching them through the job search process. She is a great listener and truly takes the time to understand the needs of her candidates."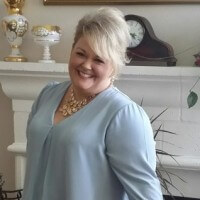 "Shannan knows the market and knows people and knows how to match the two for perfect employment pairings. A true professional in every way, she actively reaches out to clients (firms and potential staff alike) to match opportunities to the best candidate. And if you're hesitant as I was, she's adept at giving that little nudge needed to take the opportunity and be the winner. It has been a pleasure and a privilege working with Shannan, the best in the business!"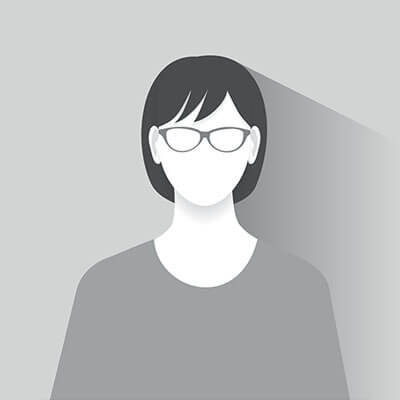 "If you want to talk to someone who will give you honest feedback, I highly recommend Shannan. I had already started interviewing when I met with Shannan. She was very welcoming, encouraging, and will provide you with the info you need to make an informed decision. Even though it didn't benefit her, I felt comfortable to reach out to her while trying to make my decisions and she responded to my inquiries with by best interest in mind. I will recommend her to anyone needing help or direction in their career search. I will also definitely keep in contact with her!"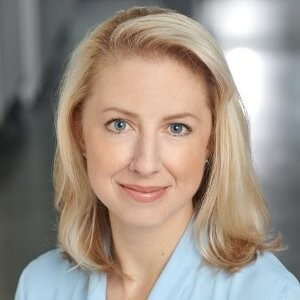 "Shannan has been wonderful to work with from our first meeting almost a year ago, when I returned to the Dallas area after having been away years. Shannan took the time to meet with me and get to know me. I was instantly impressed with how candid and personable she was. Shannan helped me to identify my strengths and came up with an awesome game plan for finding my next opportunity. She has been incredibly encouraging and supportive and *always* has time for me when I need her advice! I am extremely grateful to have her in my corner and to be able to work with Alliance!"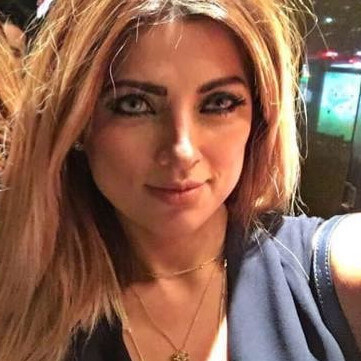 "Shannan is the best recruiter I have ever worked with. When we scheduled our first meeting, I honesty expected that I would be meeting with one of her associates or recruiters since I knew she was the president of her staffing agency. I was so shocked when she arrived and it was her that came to meet with me in person! My meeting with Shannan was the most comfortable, honest and professional recruiting experiences I've ever had. She really takes care of her candidates and clients; she will know exactly how to pair you with the best suited hiring firm/client. I got hired at a firm that I couldn't have even imagined having the opportunity to meet with, but Shannan made it happen and here I am, the happiest I have ever been working in the field I love!"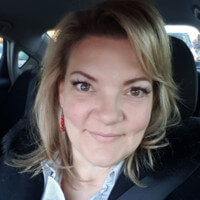 "Dedicated is the first word that comes to mind when I think of Shannan. Her in-depth knowledge of this industry and each of her client's work environment means that she can provide representation to her candidates that truly put them in the best fit. The heart that she has for each candidate and her passion to ensure that they succeed is unmatched by anyone else in Dallas. I have come to know Shannan very well and I am always impressed with her. When I was searching for a position and needed work, as a single parent my need was dire. She didn't have anything to send me on right then but she brought me into her office to work in the interim. When she placed me in my current position, which I love, she told me she knew it would be a great fit and she was right. Alliance Legal Staffing is one of the oldest placement firms in Dallas because of her dedication to her clients and the candidates. The skills she has (which come so naturally to her) take years to develop and those combined with her passion for people and her business definitely set her apart. It is this combination of qualities that's going to put you ahead of anyone else applying for the same position. Working with Shannan is not like working with a recruiter. She is a genuine person that truly cares and you will probably gain not just a placement but also a friend."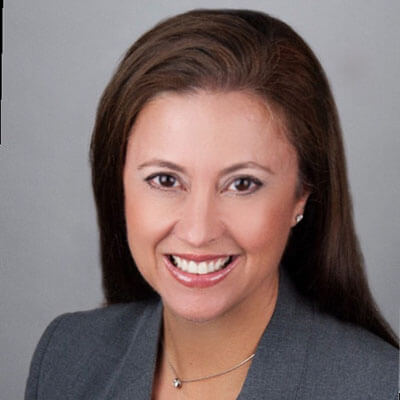 "I contacted Shannan when I decided to re-enter the market as a Legal Assistant/Paralegal after being a stay-at-home mom for 17 years. She is very professional, personable and well connected with top tier law firms. I greatly appreciate her guidance and support during the entire process. She critiqued my resume and shared interviewing and negotiating tips along the way. She was able to place me immediately with a boutique firm, as a contractor, so that I could gain momentum. She continued to network and negotiate, on my behalf, which resulted in permanent placement at a prestigious law firm in downtown Dallas within no time. I am extremely happy with the position that she found for me. Shannan is an amazing person and truly a "Rock Star" in her field."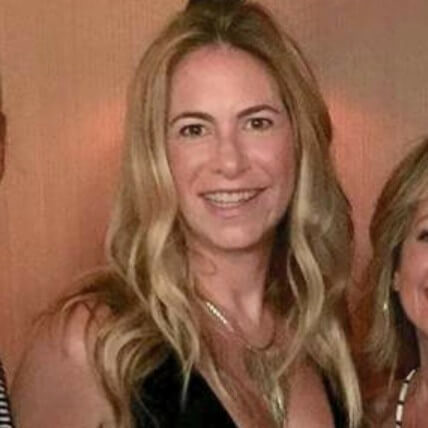 "I wanted to write this recommendation about Shannan for anyone looking for a career change. I found Shannan by searching on the internet. I sent her my resume, thinking oh I might hear from her, and she responded very same day. She made plans to meet with me in person within a couple of days of us speaking. I discussed with her how I wanted to make a change in my career from litigation to corporate. She was EXTREMELY honest with me that with her knowledge in the industry this could be a difficult transition. This was difficult to hear but she was willing to diligently work for me to find the right career for me. Within in 2 weeks, I can happily say that Shannan found me my perfect new career! So if you are looking for a recruiter that knows the legal industry, knows her clients, very professional and provides results….call Shannan, you will not be disappointed!"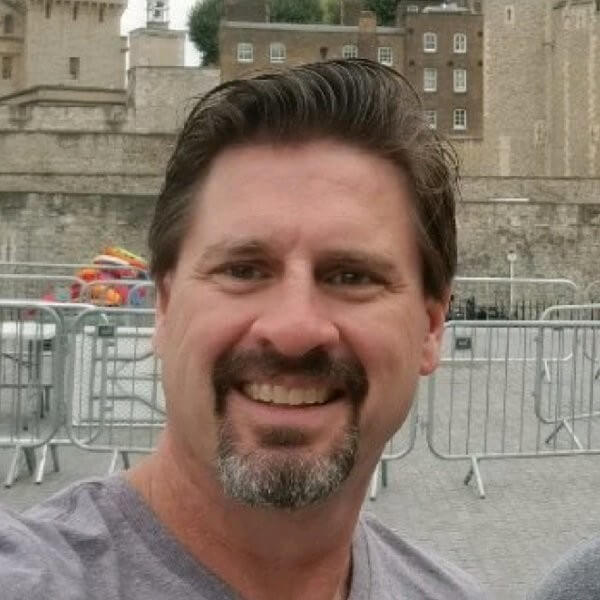 "Shannan and Alliance Legal are exceptional! Shannan is a truly dedicated professional, focused on making smart legal placements. She takes the time necessary to understand the legal specialty sought to make sure she's making the best connection possible; one that's mutually beneficial to both the legal professional seeking placement and the company searching for talented individuals. I've worked with a lot of other placement agencies in the DFW area, and the quality of service and level of professionalism Alliance Legal Staffing provides is unparalleled."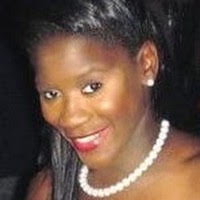 "Shannan is the absolute best in the industry. I have worked with several large and popular staffing agencies in Dallas, as well as in Boston but none compare to Alliance Legal. Shannan took the time to understand my goals, my personality and the integral things that I truly desired from an employer. She personalized my search and went above and beyond what I ever expected. Not only did she place me at a phenomenal firm but she helped me land my dream job! If you want the best, you MUST work with Alliance Legal Staffing. I have never worked with a staffing agency or individual that dedicates themselves to you as much as Shannan did. Shannan is truly a professional with a keen eye and understanding for being able to properly place an individual in a role that will suit their personality, work ethic and capabilities. Again, I must say, she is the absolute BEST in the industry; her quality of service and expertise are second to none!!!"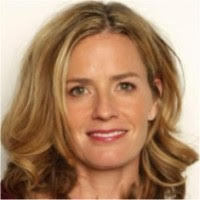 "When I was working as a contract attorney, I met with Shannan for an interview for work through her firm. Not only did she help me out in obtaining contract work, she assisted me in editing my resume (which was beginning to become cluttered with contract assignments, among my other permanent positions, and was started to become far too long). Shannan knew very simply how to grab the attention of the hiring partners I was presenting my resume to and she offered me detailed and very helpful advice. I received so many compliments on my resume, after it was edited, with some partners saying they wished every candidate formatted their resume the same way I did. Shannan also offered advice regarding how to draft email correspondence to hiring managers and how often to let them know of my availability for work. In short, my interview with Shannan was the most helpful interview I had with anyone during my 3-year tenure as a contract lawyer. Thanks Shannan!"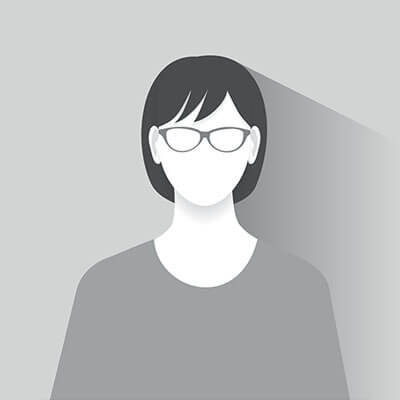 "I have known Shannan for approximately five years. The first time I met Shannan, she knew I would be a good fit for Weil Gotshal & Manges. She was right. She not only works with people to locate employment but she also has a keen eye for placing people with firms that meet or exceed their personalities and work style. I am very grateful I had the opportunity to work with her."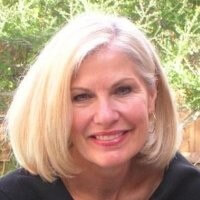 "I am a paralegal that has been placed by Shannan Humphries in two jobs. I have always felt that Shannan was not only a delight to work with but a consummate professional. Both poised and polished, Shannan is an articulate advocate for her clients and works hard to negotiate the best salary for them. She is persuasive and is a skilled communicator who is well-connected in the Dallas legal community as an employment counselor. Shannan is self- motivated, trustworthy and dependable and it is my pleasure to recommend her to assist you in attaining your employment and career goals. Shannan has also made some very thoughtful remarks to assist me in improving my resume to get results."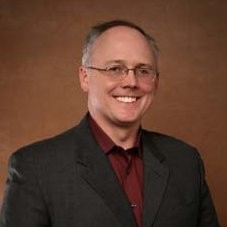 "I am currently in the middle of my second project through Alliance Legal Staffing. I recently got a call out of the blue after two years since the last project I worked for them. Surprisingly, they had kept my information on hand since then and knew my particular skills were a perfect fit for this position. So far, It has been a great opportunity doing high-level transaction work for a well-respected boutique firm.
Unlike most contract positions these days, which are just looking to pay the least (so they can maximize their profit) in exchange for minimum qualifications, Alliance looks to find the right applicant for the right job and ensures their attorneys they place are well taken care of. I can honestly say that when compared to several other contract firms I have worked through that Alliance has definitely provided the best experience; not only for me, but also for the client, as the attorney's they place seem to be more skilled and professional which has resulted in a better work product. I would highly recommend Alliance Legal to anyone looking for a job or looking to hire contract attorneys."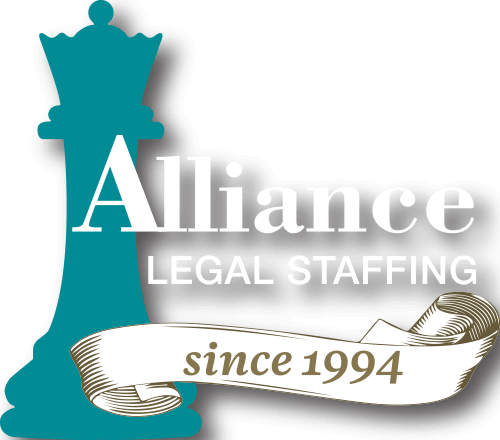 Alliance Legal Staffing is a Certified Women and Minority Owned Business Enterprise.
You be You, We'll be Us
Alliance Legal Staffing is a faith-based organization but we do not push our beliefs onto others. We are accepting of all people as individuals regardless of age, color, disability, ethnicity, family or marital status, gender, national origin, race, political affiliation, sexual orientation, socio-economic status or religion. We state that we are a faith-based business to communicate the core of our convictions and what drives our decisions and processes. We have a genuine love for all people and strive to serve them according to our core values and their best interests. We share these convictions publicly to keep ourselves accountable and to remind us daily of the importance of our words, the way we treat others, and the way we conduct ourselves and our business.